Services - Fast Turn Around
JOBCO offers a wide variety of products and services to its customers:
Custom Racks/Heavy Duty Parts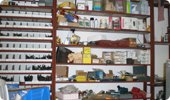 Vehicle
Storage

No broken plastic bins.
Interchangeable bin sizes.
Structural Sheet Metal Shapes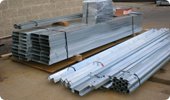 Girt
Sub Girts
Purlens
T's and Hat Shapes
Heavy Equipment Attachments
Custom thumbs for earth equipment.
Custom Landscape & Turf Equipment.
Custom Diamond Plate Shapes for Trucks and Machines.
Tool Boxes & Racks, for Trucks and Trailers.
Log Splitters to fit any machine.
Repairs
Dump Truck Bed Repair, thicker floors and walls.
Supplies and Services for mill shut downs.
Duplicate broken parts no longer available.
Bearing pressing service.
Emergency Hours: Call office after hours to be forwarded to on call personel.
Cylinder Repairs.
Equipment Bushing Repairs.
Machining Services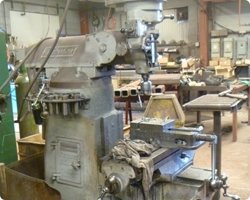 Large and Small Capacity Lathes.
Vertical and Horizontal Mills.
Large and Small Drill Presses.
CNC Mills.
Tool Sharpening
Large Warehouse Inventory
Various sizes of angle, square and rectangular tubing.
Round pipes, tubes, and solids as well as plate
and sheet metal.
Rack Winders
For rolling up material in other industries.